Ice rinks
An accident, a period of works or renovation or just the need for a new ice rink to be built in the shortest timeframe?
GL events designs, produces and builds ice rinks using light and simplified foundations, ensuring that your commissioning times are up to two to four times shorter than for traditional construction.
Your ice rink will easily be able to accommodate terraces, toilets, stands, changing rooms, etc. The façades of your building can also be covered and personalised using a range of materials: PVC membrane, wood cladding, double skin, polycarbonate, etc.
This ensures a seamless architectural integration of your ice rink with the urban landscape around it.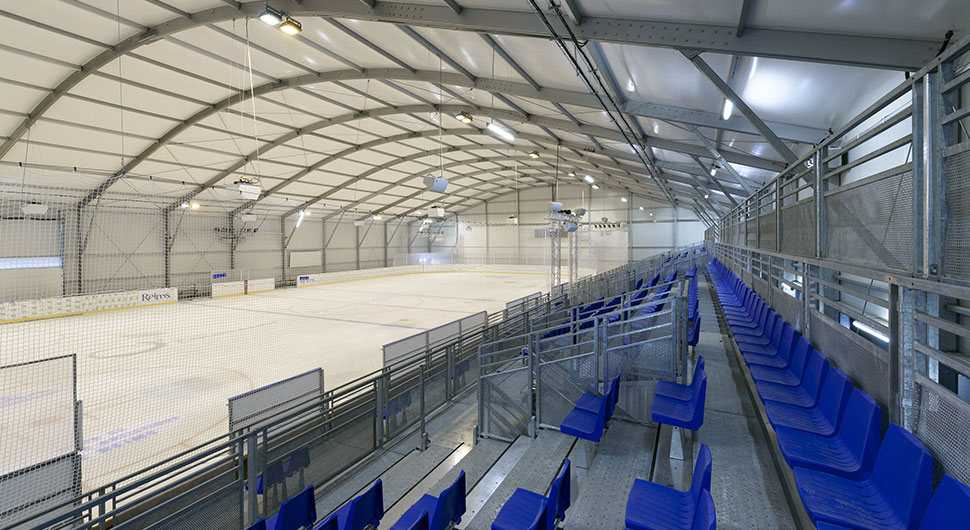 An ice rink project?