Village construction for your sports events
Move the boundaries of your sporting arena with ease
By choosing to build hospitality suites, you create spaces for exchange and socialising before, during and after matches. Provide your fans with catering areas (brasseries and refreshments), commercial zones (shops), hospitality suites for your partners and VIP lounges for your professional and internal clients. Expand your sporting installations with training centres, body-building rooms, offices, medical areas or even training rooms for your teams and players, to improve their working conditions.
Beyond creating great matches, these areas can increase takings on days "off", contributing to the daily running of your sports venue. Rent your hospitality suites for seminars, conferences or other corporate events, open your brasserie every weekday to create a real lively place.
We can support all your village construction projects. Thanks to our modular solutions, you can adapt your structure as the season goes on according to your budget, objectives and attendance: expand or reduce your surface area, build new structures, etc. We also offer the option to personalise all these areas with your club colours.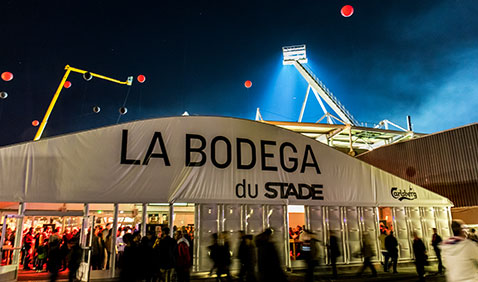 ​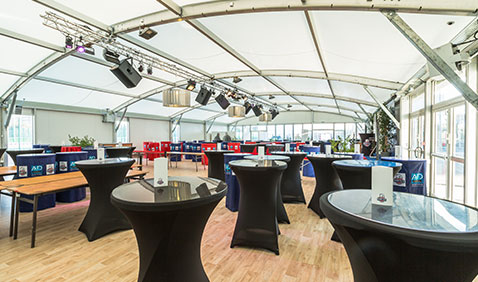 ​

Our objective? 
To offer you a turnkey solution. We put all our expertise to work on your projects by managing all phases: study and consultation, engineering and design, installation and all areas of construction. As well supplying the structure, we also support the fit-out of these areas: electricity, heating, air-conditioning, audio-visual, furniture, signage, etc.

According to your requirements (permanent, short or long-term), GL events structures made of metallic frames and stretched canvas comply fully with the NV 1965 Rules in terms of climate responsibility: wind resistance up to 100 km/h and snow resistance up to 10 kg/m²; however, can also be adapted to the Eurocodes regulation.
Trust in our teams and their expertise to deliver turnkey space adapted to your requirements to maximise your "match-day" takings and "non-match" additional sales.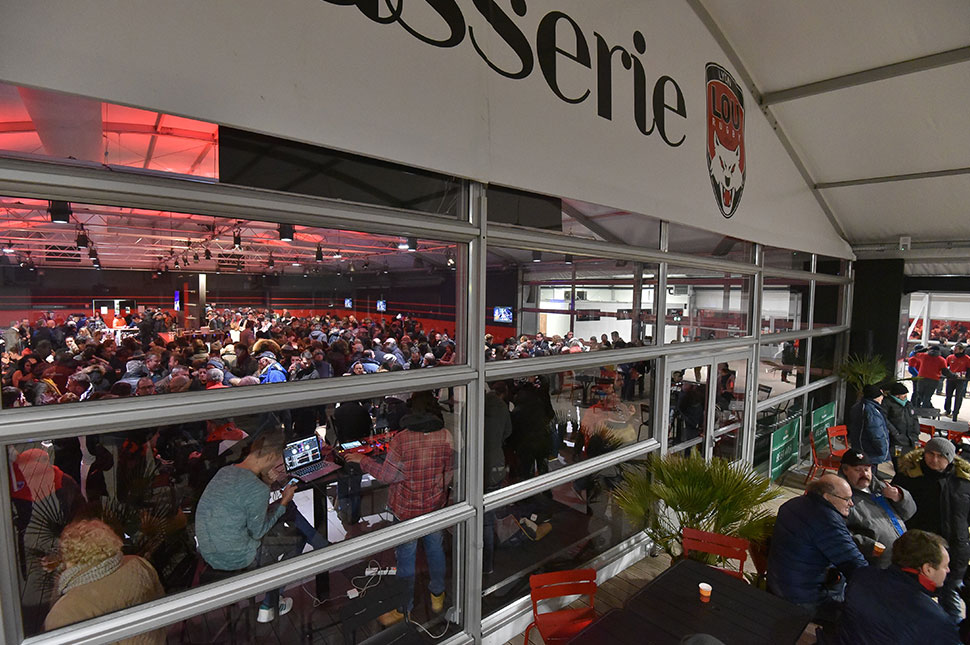 ​
A receptive space project?