Thu, 09/26/2019 - 13:58
GL EVENTS PROVIDES NEW SPORTS FACILITIES FOR FC METZ
The renovation of the Saint-Symphorien Stadium was launched last July with the aim of providing FC Metz with a modern infrastructure that is suitable for the French Ligue 1. The South Terraces where the technical and reception areas were located will, therefore, be completely rebuilt.  To compensate for this construction period and provide spaces that comply with French Ligue 1 standards, GL events has provided a semi-permanent building with an area of more than 900 m².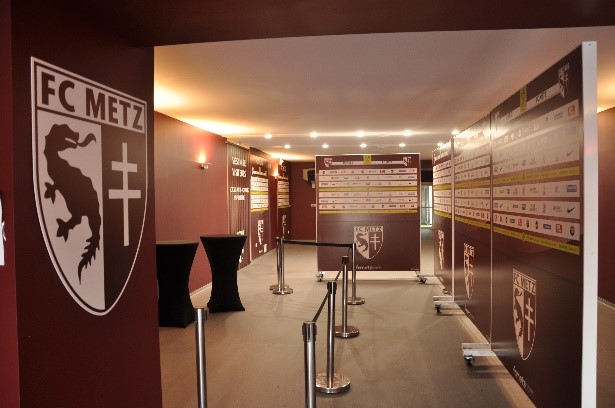 ​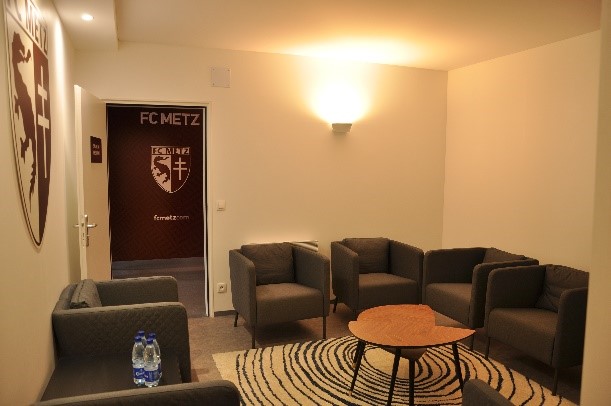 ​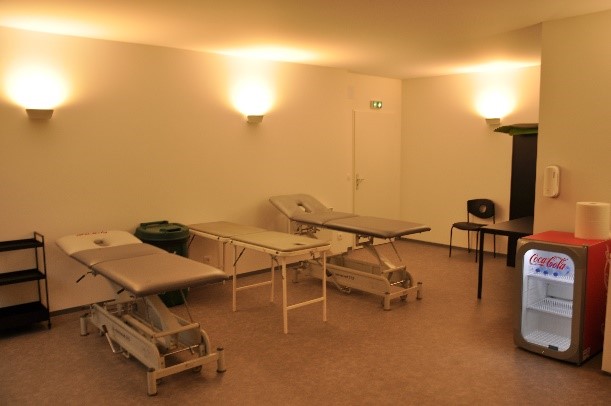 ​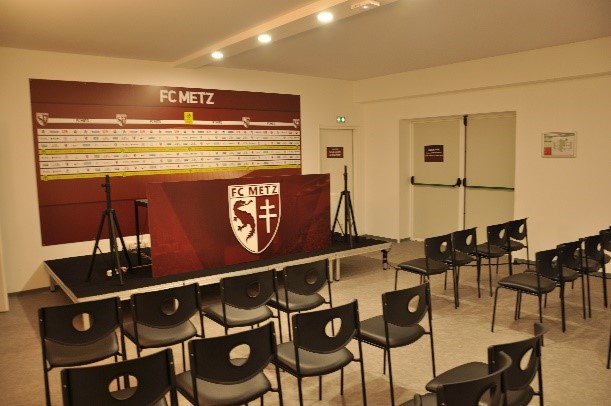 ​
The temporary facilities built by GL events.
During the renovation of the stadium, FC Metz had to provide facilities that complied with the standards of the LFP (Ligue de Football Professionnel). Under a long-term lease, the infrastructure built by GL events will be in place until receipt of the new South Terraces, scheduled for July 2020.
Over 900 m² of turnkey facilities have been installed :
Locker rooms: FC Metz, visitors, referees
Offices: representatives, FC Metz staff, visiting staff, doctors, physiotherapists
Sports facilities: infirmary, anti-doping
Press rooms: conference room, press room, mixed area, flash zone
Operations facilities: logistics, operations, catering, storage
VIP lounges
"Quality interior fittings, geared to the expectations of a French Ligue 1 club."
Delivered with all trades provided by GL events (excluding electricity), this new space is composed of three 4-metre high metal and textile structures with thermo roofs and insulating cladding. These structures were specifically designed to meet NV65 (Snow and Wind Climate Action) rules by our subsidiary Spacio Tempo. In order to meet the economic constraints and short deadlines for this project, the wet rooms (showers and washroom facilities) are housed in bespoke, prefabricated modular units directly attached to the main structures. The main challenge of this facility was providing a "unique" building. Extensive studies on the connection and watertightness between the structures and the prefabricated modular units were necessary.
A turnkey project, it was delivered during the off-season in a record time of one and a half months (late May – mid-July 2019).
Our modular solution offers the possibility of upgrading the building according to the club's future projects. The semi-permanent infrastructures can then be dismantled when the South terraces are delivered or purchased to be refitted out for new functions.