Mon, 12/02/2019 - 10:25
A NEW TRAINING CENTRE FOR RODEZ AVEYRON FOOTBALL CLUB
Rodez Aveyron Football Club has confirmed its ascension into the Ligue 2 (second division) back in May. To this end, the club wanted to develop its infrastructures, especially by building a new training centre. GL events delivered a new 300 m² semi-permanent building to cater for Rodez Aveyron Football Club's needs.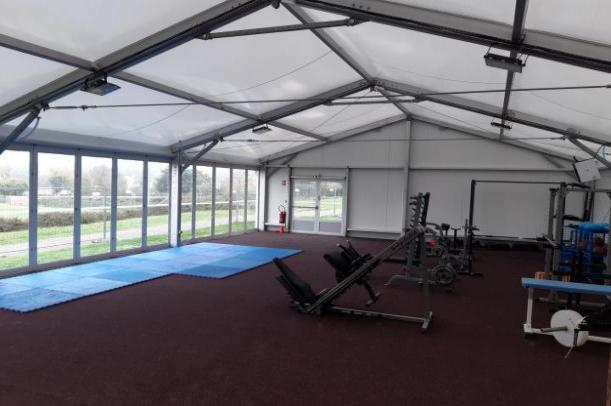 ​
After work carried out by Rodez municipal services, including upgrading Paul Lignon Stadium's lighting and laying a new grass pitch, the club launched construction of a new training building for its professional team.
Rodez Aveyron Football Club therefore commissioned GL events for the turnkey construction of a 300 m² training centre featuring the following areas:
89 m² of player changing rooms;

A 199 m² weight-training room;

A 12 m² laundry.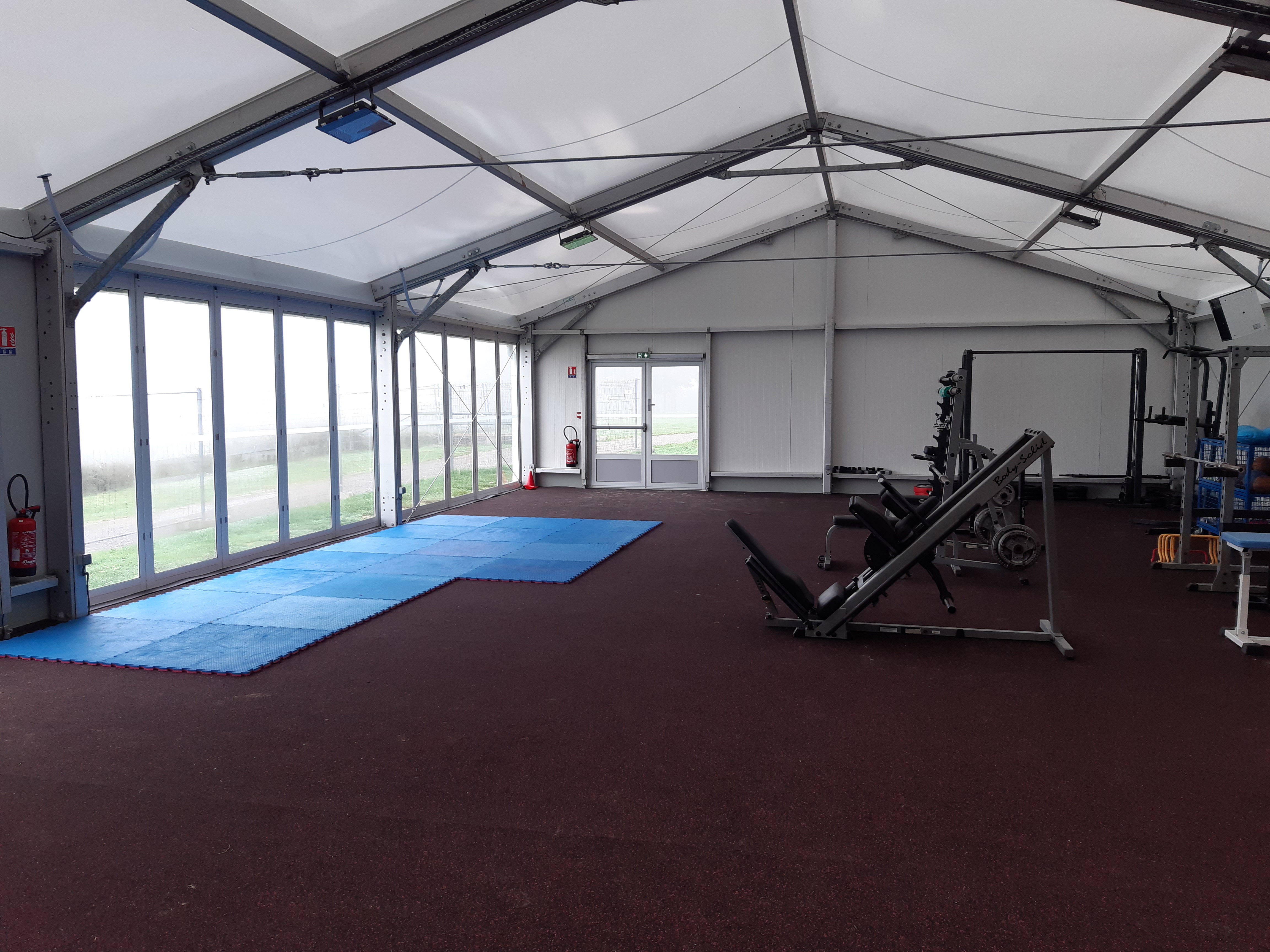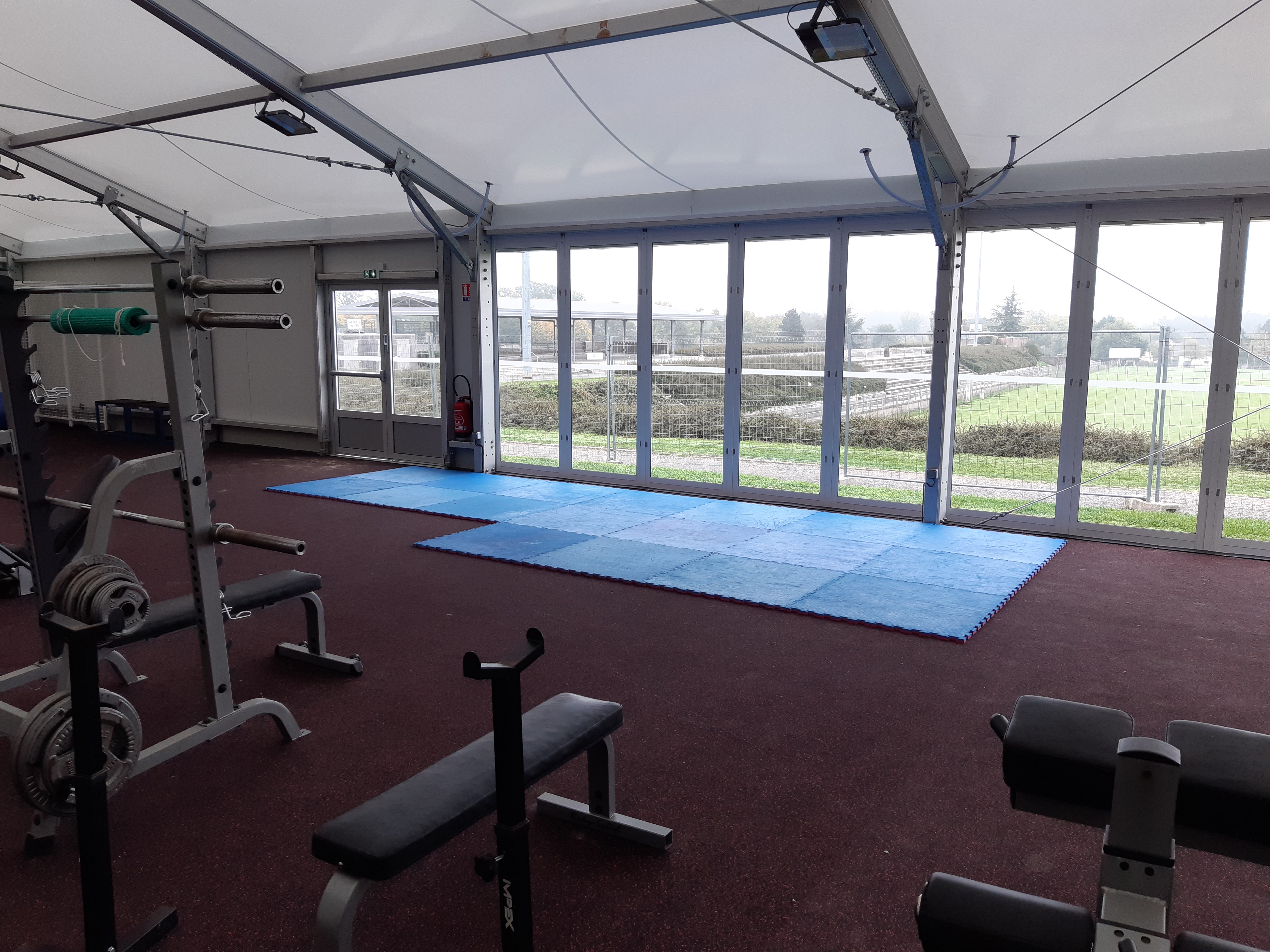 Delivered by all building trades, this new area consists of a 3m-high metal-textile structure, specially designed to meet NV65 (snow and wind climate action) rules by our subsidiary Spacio Tempo. It features a thermo roof and insulating cladding.
Given the very demanding Ligue 2 schedule, the project had to be delivered as quickly as possible. For this reason, full design studies and turnkey on-site installation work were carried out in record time: just 3 months! The general building construction phase took 2.5 weeks.
Our modular solution enables the building to be upgraded according to the club's future projects: the semi-permanent infrastructures can be dismantled and repositioned on a new site, either to be refitted or enlarged with new features.
Furthermore, the club subsequently turned to us to install, on a long-term lease basis, 600 extra seats in Paul Lignon Stadium. We have thereby been involved in the stadium's accreditation for Ligue 2 matches.