New hospitality area at the Aimé Giral stadium
Following USAP's promotion to the Top 14 for the 2021-2022 season, the club has decided to create a new hospitality area within its Aimé Giral stadium to develop its turnover.
For this purpose, GL events installed a 250 m² hospitality area delivered by all trades, fully equipped (closed in, electrical distribution, lighting, reversible air conditioning, customised interior fittings, etc.) and customised in the club's colours, including a bar and dedicated furniture to guarantee conviviality for USAP's partners.
The planning was fundamental to this operation as the equipment had to be delivered between the obtaining of their PRO D2 title and reviewing the Top 14. It took only 4 weeks to deliver the new equipment.
2021
Perpignan, France
Sale
Rugby
Closed in 250 m²
Electrical distribution
Lighting
Reversible air conditioning
Tailor-made interior fittings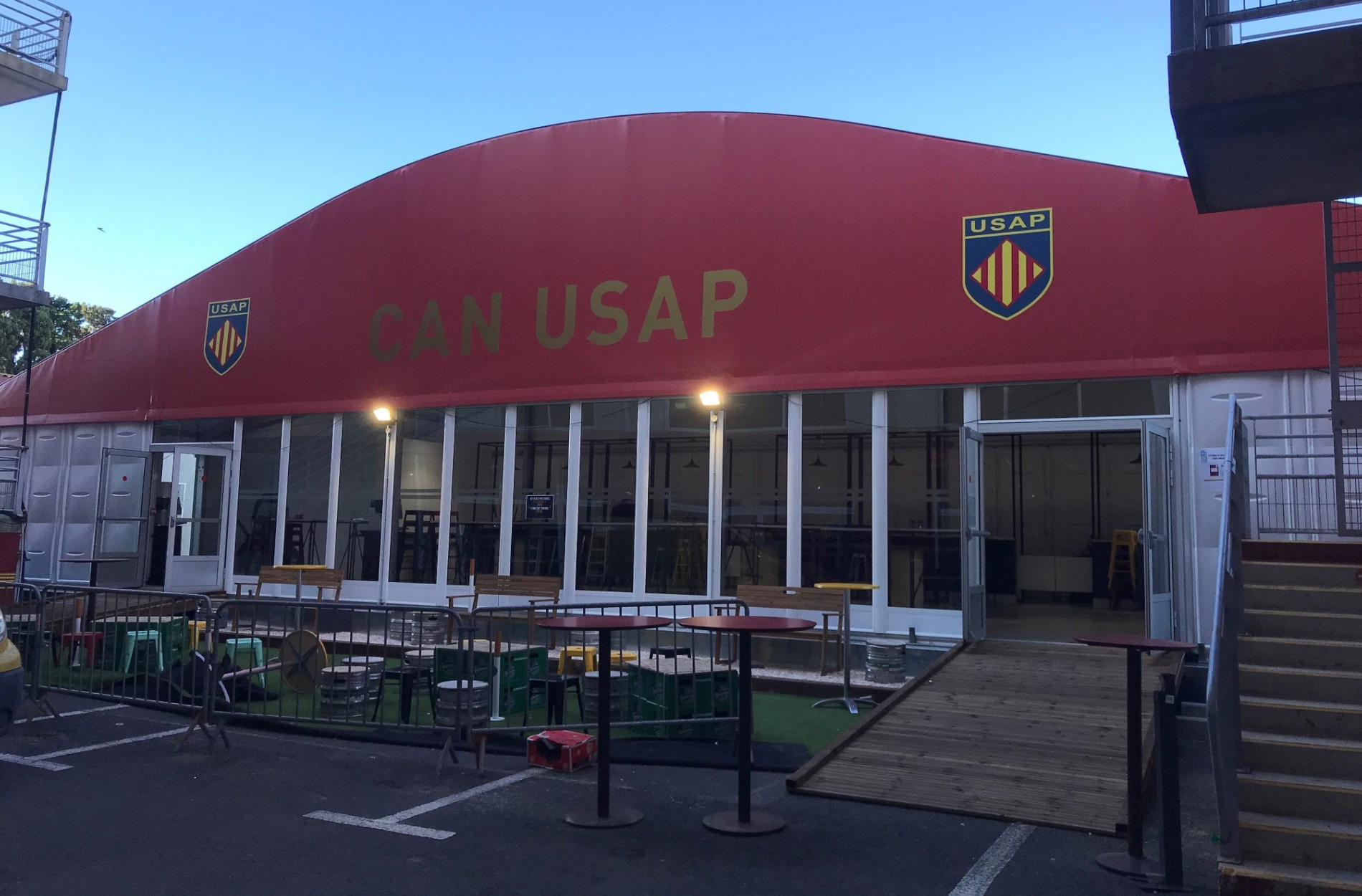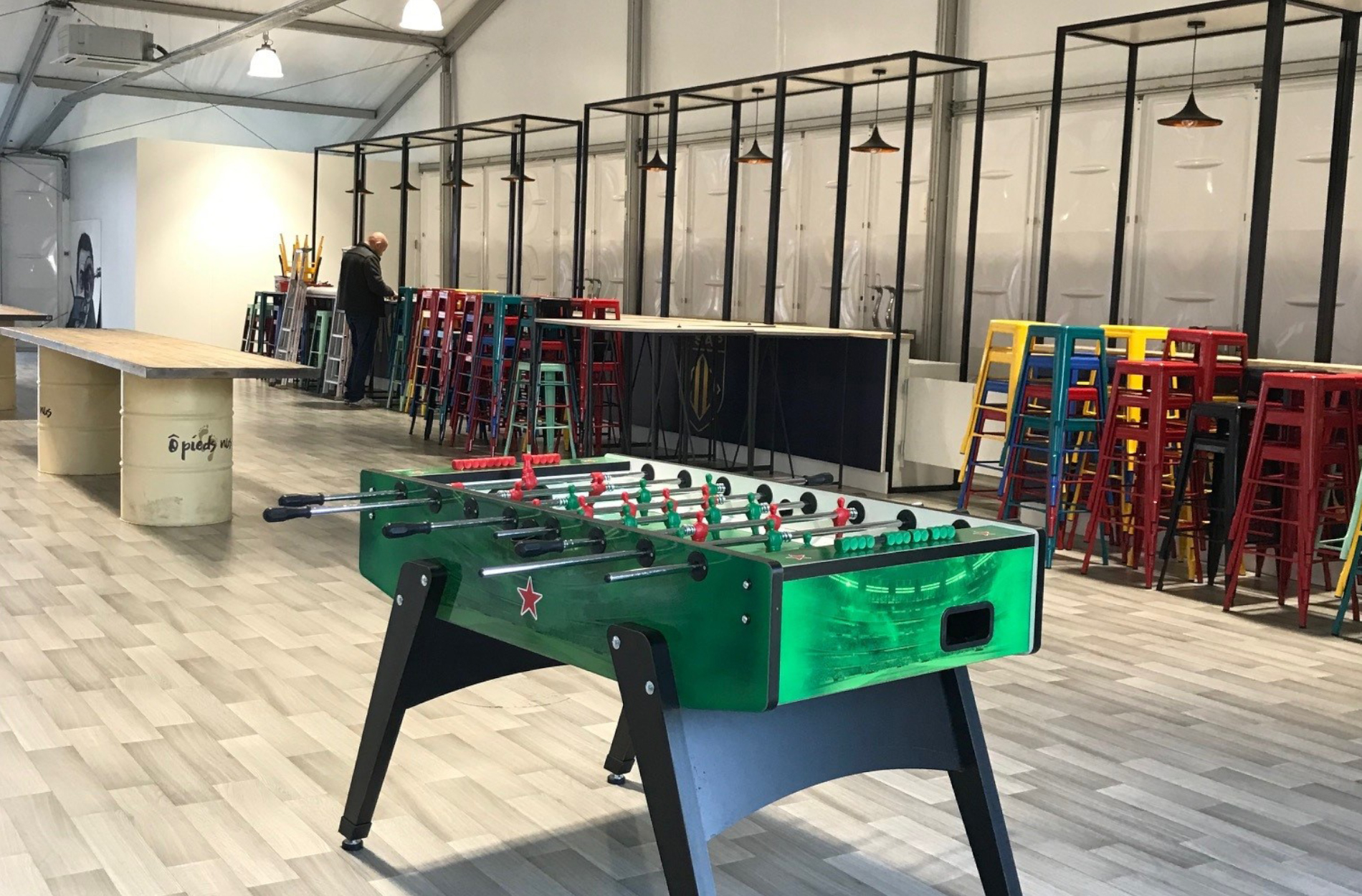 © Pascal Palacin ​​
Do you have a reception area project?