Reception area – Hermine Nantes Basket
The Mangin-Beaulieu Sports Complex hosts several of Nantes' sports clubs, including Hermine Nantes Basket. This team, which made it possible to bring together all the facilities needed by professional clubs, lacked a specific area for receiving supporters before and after sports events. To this end, our teams have installed a 600 m² reception area that can accommodate up to 2,500 people and a 75 m² covered terrace at the front of the building. This permanent structure also has a catering area and washroom facilities.
2016
Nantes, France
Basket-Ball
Purchase
600 m² of reception areas
75 m² of covered terraces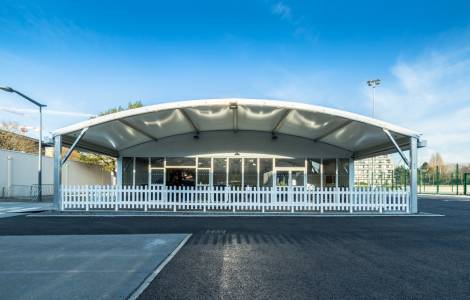 ​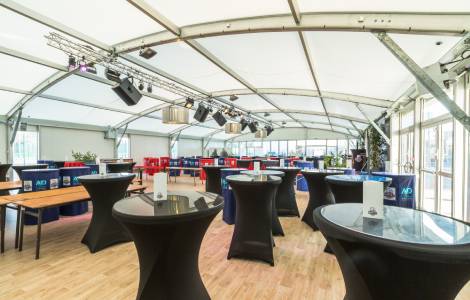 ​
Do you have a reception area project?
This project was completed within a very tight time-frame: our teams only needed two months to fully install and fit-out a reception area.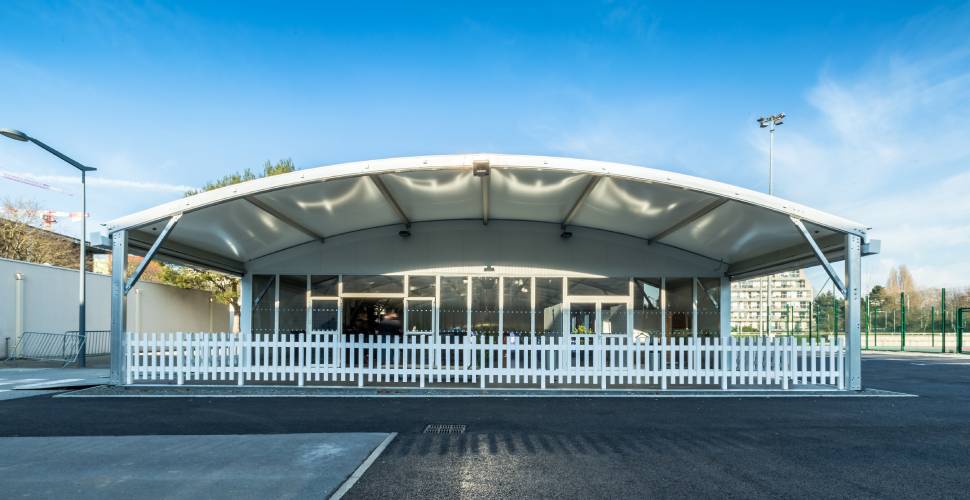 ​