Tennis court cover – Tennis Club de Bourg-en-Bresse
To cover two existing tennis courts, a 37-metre long by 5-metre high Neivalu Oxygen building with a 37-metre clear span, a total of more than 1,400 m² of covers, were installed by our teams. The cover has a thermo roof with insulated facades, gable ends, and FFT compliant LED lighting. In this fit-out, we also built several RT2012 heated ancillary buildings at the Jacques Porte stadium.
2017
Bourg-en-Bresse, France
Purchase
Tennis
1,406 m² of cover

RT2012 heated ancillary buildings.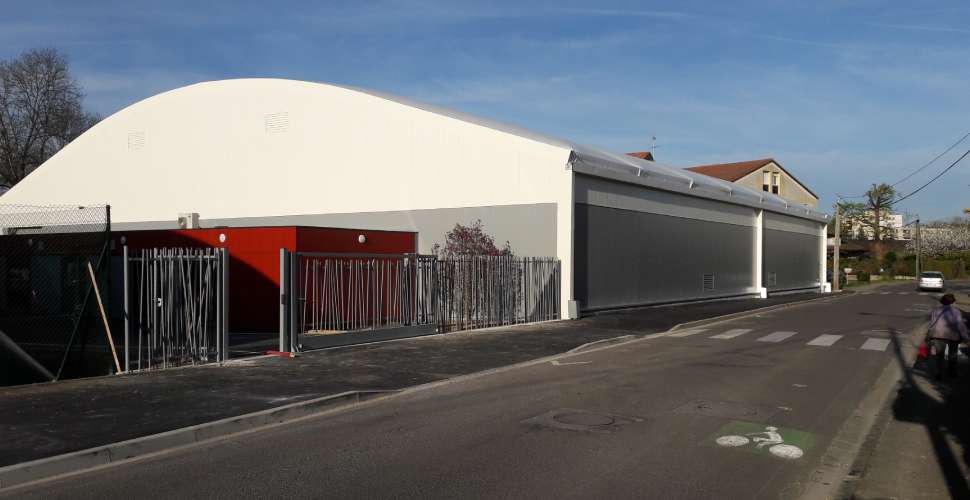 ​
Do you have a tennis court cover project?