Temporary building – City of Strasbourg
Pending the delivery of the new Strasbourg Exhibition Centre, GL Events has installed a temporary building to replace the existing one for the duration of the building works, i.e. 2 years. The temporary building, with a total surface area of 17,350 m², was delivered in a record time of 3 1/2 months in order to maintain the region's competitiveness. The complex includes a first 12,550 m² hall with a 7,350 m² building and an adjoining 5,200 m² part. A second hall with a surface area of 4,800 m² was also built.
2019 > 2021
Strasbourg, France
Temporary building
2 halls
17,350 m² total surface area
Design, installation and maintenance by GL events for 2 years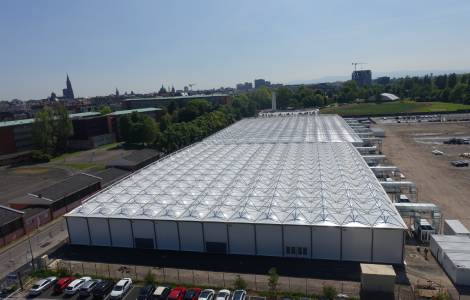 ​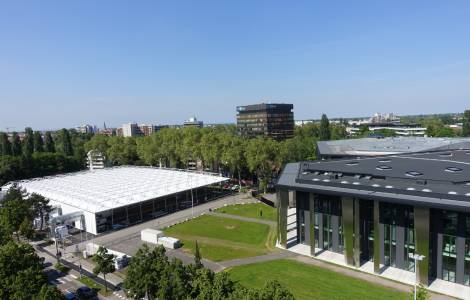 ​
Do you have a project to build an exhibition centre?
The structure used for this project had already been used between 2014 and 2017 for the construction of the Glebe Island Exhibition Centre. A real logistical challenge since most of the building was repatriated from Sydney with 50 days of sea transport.
Learn more about the entire project here.