Stadium Construction – City of Christchurch 
The city of Christchurch was the victim of a violent earthquake in February 2011. The Rugby World Cup took place in September of the same year, so a lot of infrastructure had to be rebuilt.
The city's AMI stadium was completely destroyed. Our teams were responsible for rebuilding the new temporary stadium for a period of 3-5 years outside the city centre. 5,000 grandstand seats were built.
The project was delivered turnkey with the laying of new turf and installation of changing rooms.
2011
Christchurch, New Zealand
Purchase
Rugby
5,000 seats
Covered stands
Changing rooms, new turf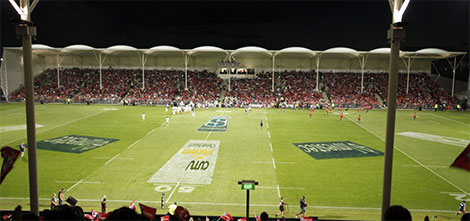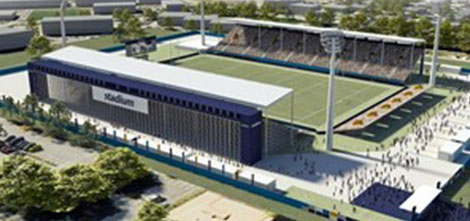 Do you have a stadium construction project?
A complete stadium construction project managed in its entirety: from the study phase to building. To build a new stadium in Christchurch, we reused the stands that had been previously set up at Eden Park stadium. A logistical challenge for our teams in charge of this project!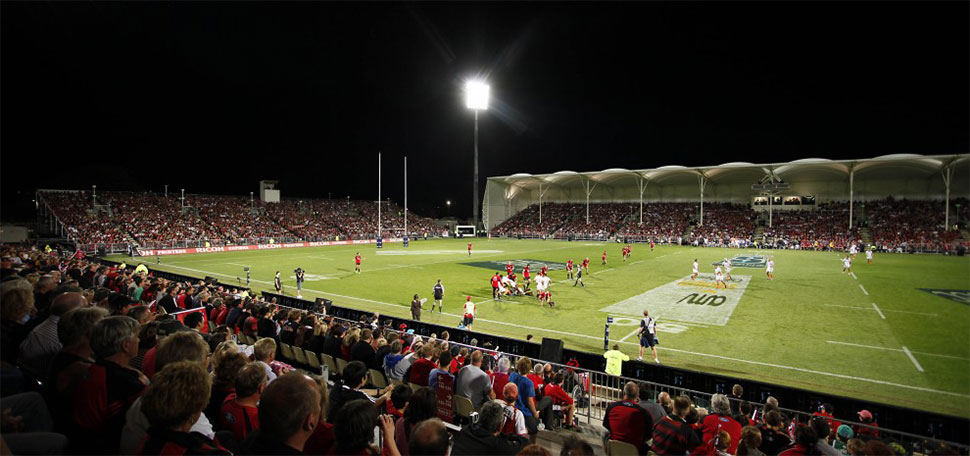 ​
​