Arena construction – Leaders Cup LNB
In 2017 the Leaders Cup LNB organised by Disneyland Paris took place. For this global event, GL Events teams installed the Disney Events Arena. This structure is multifunctional and fully modular, so it can be adapted to any subsequent events.
2017
Paris, France
Events
Basketball
Modular and multifunctional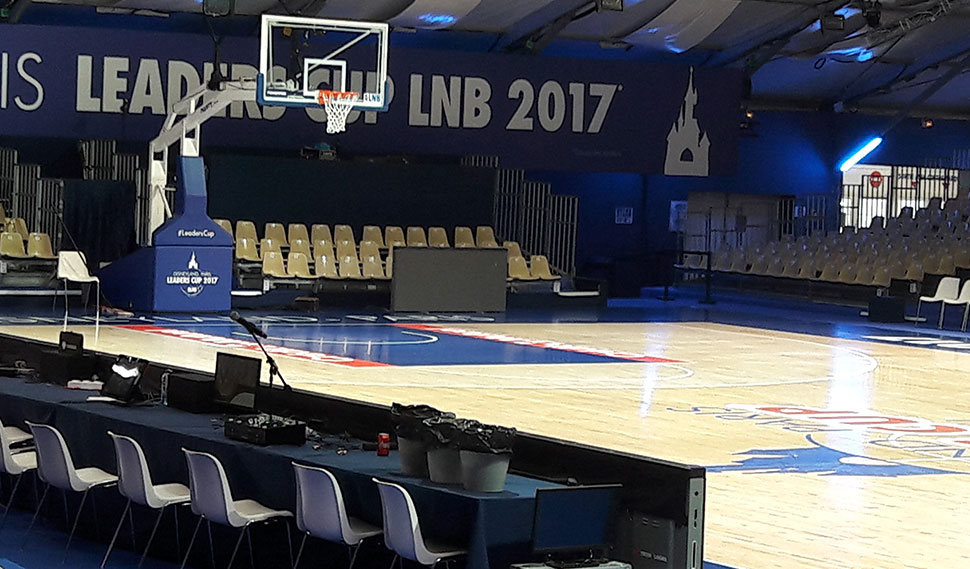 ​
For this project, we proposed a hall whose interior layout is completely modular to meet the customer's requirements. Indeed, the stands installed are completely flexible in order to accommodate the number of seats desired for the events organised in this arena.
Do you have an arena construction project?
​