Stadium expansion - Castres Olympique 
In order to increase the seating capacity and the surface area allocated to VIP areas, the famous Castres Olympique club called on GL Events to build a three-storey covered grandstand with a capacity for up to 2,779 spectators, including 21 seats for mobility impaired persons and 21 closed VIP boxes. The challenge was to produce this building with a very limited footprint. As a general contractor, our teams coordinated the initial demolition of the existing grandstand, road works (roads and external works) and the fitting out of the interior spaces.
2014
Castres, France
Purchase
Rugby
2,779 seats including 21 for mobility impaired persons
 3 storeys of stands and 2 lifts
Roads and external works and fitting out work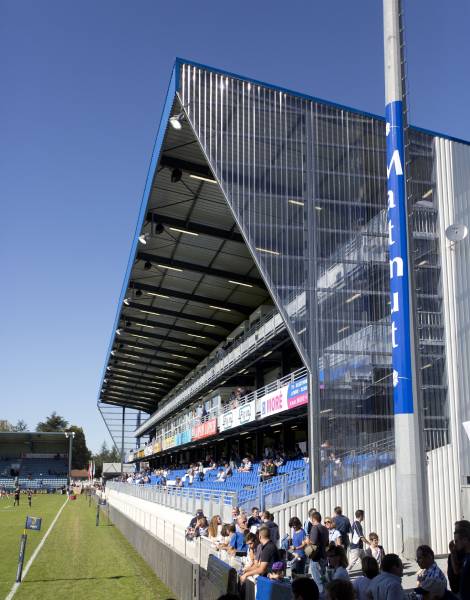 ​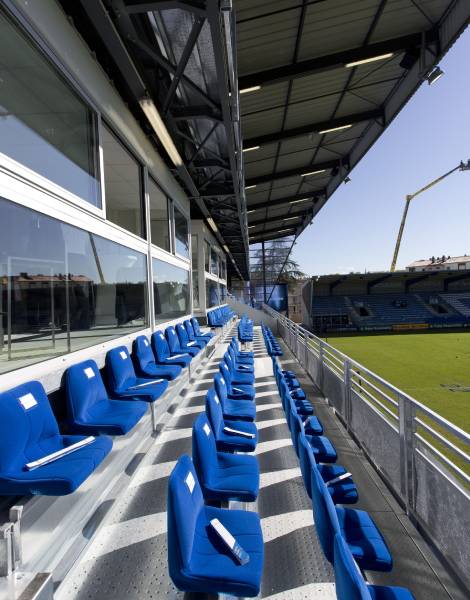 ​
Do you have a stadium expansion project?
The GL Events teams had to successfully complete this new building project with a limited footprint. The client's specifications included a footprint that was only 13 meters deep.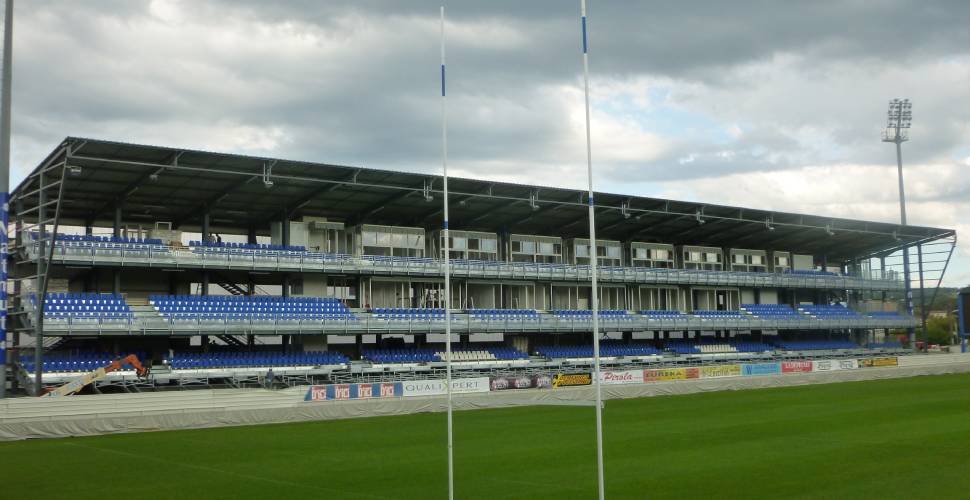 ​
​
​