Stadium expansion – Club Sportif Bourgoin-Jallieu
Since December 2018, the legendary Pierre-Rajon stadium in Bourgoin-Jallieu has a new North grandstand. The CSBJ Rugby Club can now welcome its supporters in a fully renovated building that has been brought up to standard. The work began with the demolition of the old stands and the existing changing-rooms, to make way for the all trades construction of the new North stands: 820 covered seats and a 430 m² sports building on the ground floor. The club can now operate in an infrastructure that complies with the French National Rugby League's Label Stades: 2 players' changing-rooms, a referee's-changing room, an infirmary, official premises and an anti-doping room. The changing-rooms were delivered in prefabricated concrete, with insulated pre-walls, pre-slabs and beams. This installation, designed without internal supports, saved space and was quick to assemble. As the base is independent from the modular stands, the stands can be dismantled for other future uses.
2018
Bourgoin-Jallieu, France
Purchase
Rugby
820 grandstand seats
430 m² of sports buildings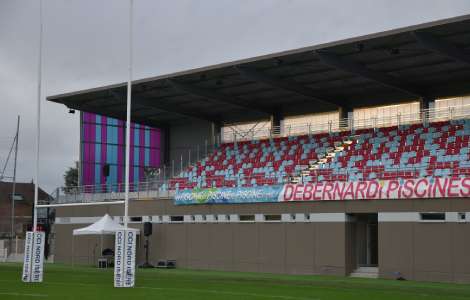 ​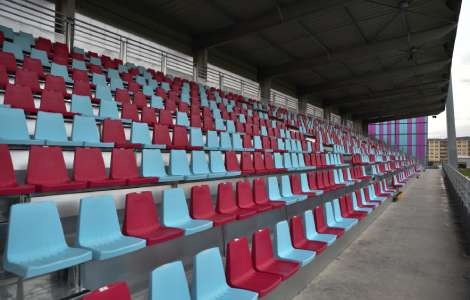 ​
Do you have a stadium expansion project?
New stands in the club's colours
One of the main challenges was preserving the underground networks: power supply for the pitch's lighting masts, the turf irrigation system and waste water treatment.
This building site was extremely efficient and completed in a record time of 7 months!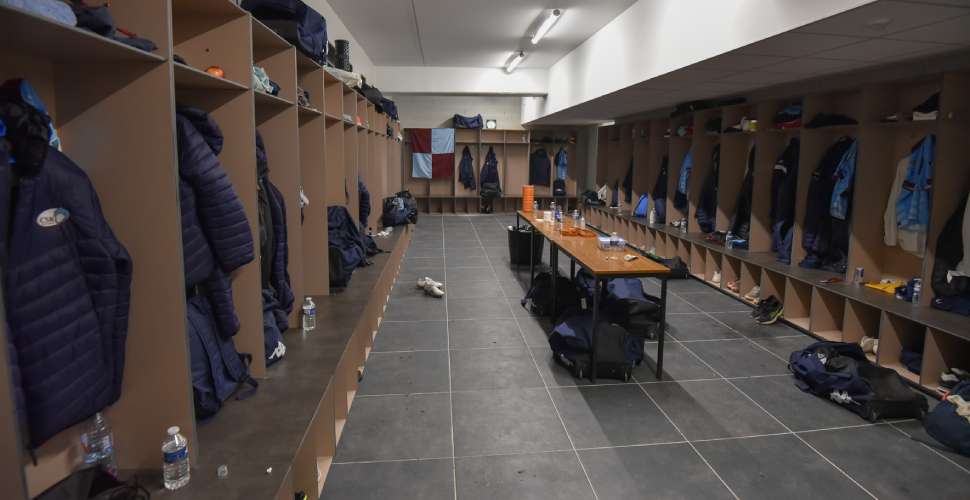 ​
​
​